From Vikings and pirates to shipwrecks and ancient myths, 31-year-old massage therapist Sara tutors nine-year-old Corban. She helps children with math, science, and art projects as well.
"I have nothing else to offer at this time," she said to ABC reporter Luis Andres Henao and she is a lifesaver to Corban's mom, who, like many other moms, wants their children to have the best education possible. 
Results from a nationwide poll by SurveyMonkey and Common Sense conducted the last week of March 2020 found 95% of 13-17-year-olds in the U.S. reported cancellation of in-person classes. A majority of these teens (56%) are worried about not being able to keep up with their schoolwork. With the cancellation of in-person school and with it a drop in traditional education methods, teens in public schools lost frequent contact with their teachers and spent less time learning.
Whether finishing schoolwork, catching up on lost time, or getting ahead for the coming year, an individualized approach is something many are considering. As a tutor, this means you have the opportunity to share specialized knowledge for more income on the side and help these kids be successful. 
The Importance of One-on-One Instruction 
Forbes writer Natalie Wexler shared Holly's story about the important role her son's tutor took in his one-on-one focus instruction. Her fourth-grader was struggling in math and writing. "In math, she discovered — partly with the help of a tutor — that her son's school, like many others, had tried to cover too much, too fast," the article stated. "He never got enough practice in any one concept to get good at it and his confidence suffered as a result."
As a tutor, you can be the difference that creates positive, reinforcing, and strong educational experiences children need to be successful in life. Their basic education is the foundation for that.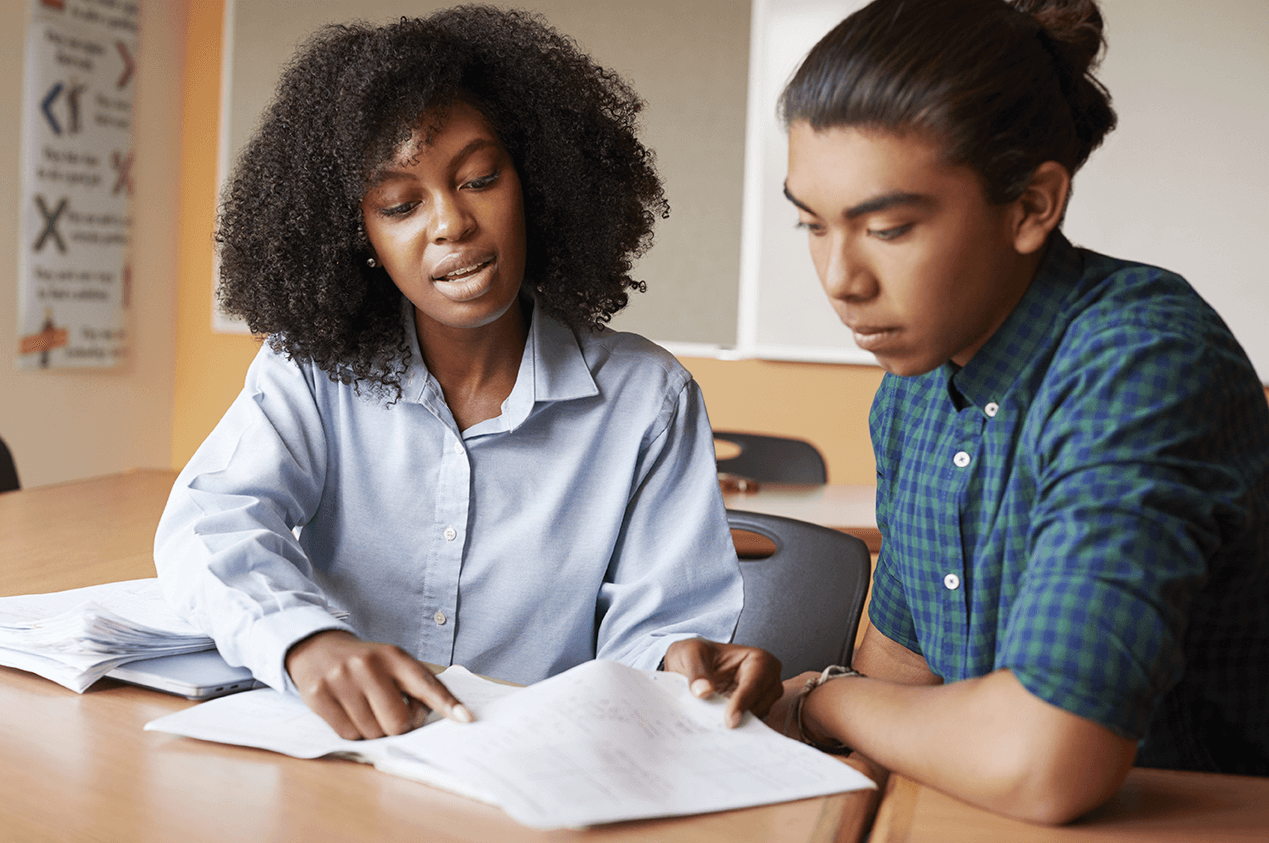 Do What You Do Best
Life experiences, college degrees, certifications, and full-time jobs give many people the knowledge and skills that they have today.
With many families, especially in Sacramento, California, starting homeschool programs, "pandemic pods" and micro-schools," a tutor's specialized skills in social sciences, history, math, English, and other academic subjects can be the exact thing families are looking for this fall. 
You can be the teacher and influencer in kids' lives that give them another option to fee safe in a high-standard, effective learning environment as many families want one-on-one and group teaching abilities. With Duably both of these methods are made easy. Groups up to eight can have a teacher like you to assist them in building a successful future.
So, how do you make tutoring your next side hustle?
Duably Makes Tutoring Simple 
Duably is an outsource services app that connects people with the experts they need to complete household tasks they either can't do or don't have time for. While your priority is to earn all the extra income you can, Duably does the hard part — the logistics of finding jobs and handling payments — so that you can complete your goals and be happy doing the things you love.
If you have a passion for a subject, then tutoring will help you while you can help others learn and grow in their knowledge and feel more confident in their abilities. 
Register on Duably to start tutoring today.